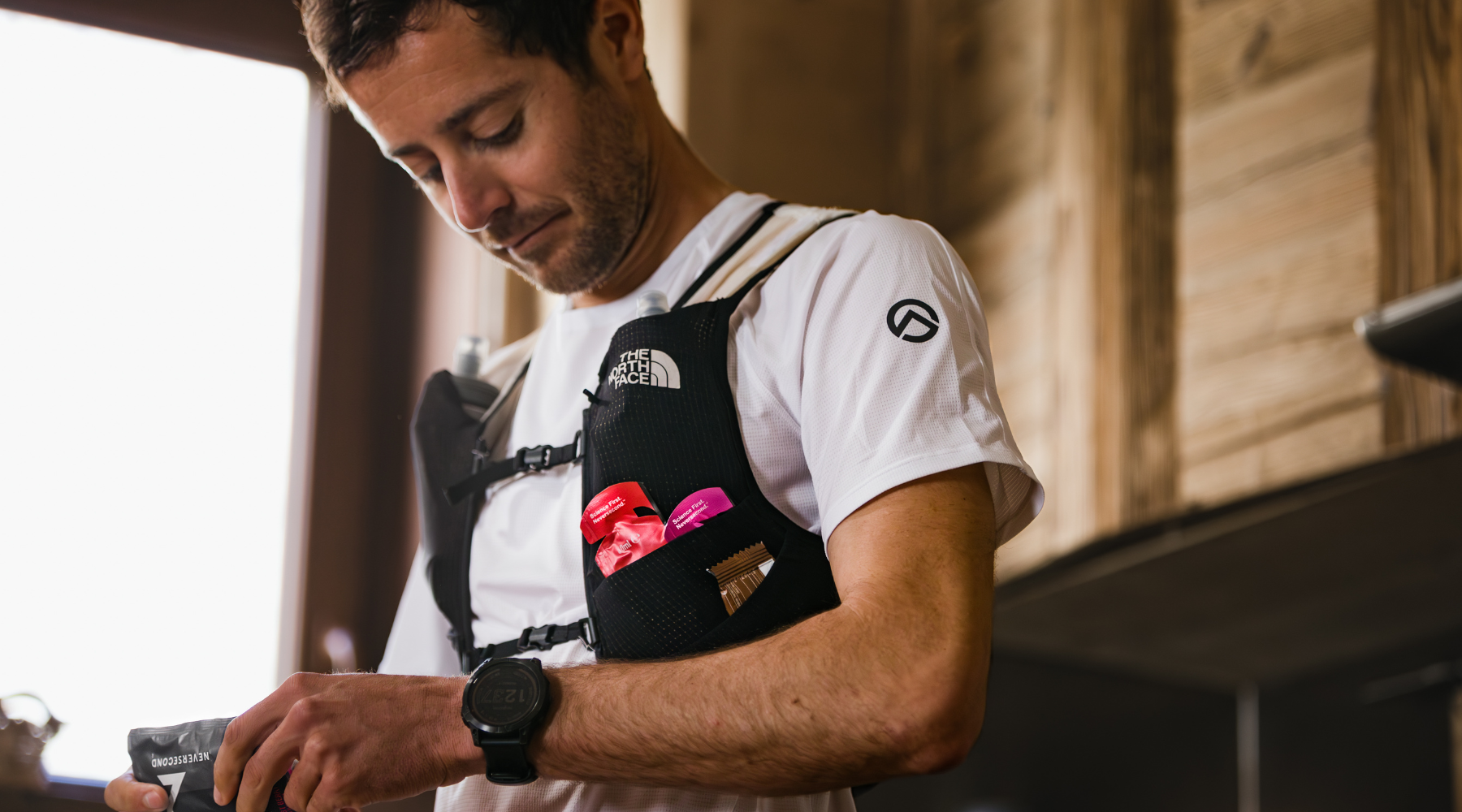 Train your gut for performance
Just as you train your body for a marathon, it's equally important to train your digestive system for the foods, drinks, and nutritional practices you plan to rely on. While proper nutrition can significantly enhance marathon performance, it's vital to introduce these elements gradually to avoid potential issues. Some runners experience gastrointestinal discomfort, such as reflux, heartburn, bloating, and more, when consuming food or drinks during exercise. By practicing with the specific carbohydrates, their amounts, and formats (gel, drink, bar) you intend to use on race day, you can mitigate these symptoms and optimize your carbohydrate intake.
The Importance of Nutrition in Marathon Performance:
Proper nutrition can enhance performance by providing sustained energy and preventing fatigue.
However, improper usage or unfamiliarity with specific nutritional practices can lead to gastrointestinal issues.
Common Gastrointestinal Problems:
Reflux
Heartburn
Stomach fullness
Vomiting
Bloating
Stitches
Diarrhea
Training Your Gut: Steps to Success:
Gradual Introduction:

Start by gradually introducing the specific carbohydrates, drinks, and foods you plan to use during the race into your training routine.
This allows your digestive system to adapt and reduces the likelihood of experiencing discomfort or symptoms on race day.

Monitor Carbohydrate Intake:

Pay attention to the amounts of carbohydrates you consume during training. This mirrors what you'll do on race day.
Experiment with different carbohydrate types (gels, drinks, bars) to find what suits you best.

Practice Different Formats:

Test out various formats of carbohydrates (e.g., gels, drinks, bars) to see which ones your body tolerates best.
Some runners may find certain formats more comfortable and easier to digest during exercise.

Hydration and Electrolyte Balance:

Alongside carbohydrates, ensure you're practicing your hydration and electrolyte strategies.
This helps maintain proper fluid balance and supports optimal performance.

Listen to Your Body:

Pay attention to how your body reacts during training sessions with different nutritional approaches.
If you experience discomfort or adverse reactions, adjust your nutrition plan accordingly.
Consistency and Gradual Progression:
Consistent training of your gut, in tandem with your overall marathon training, is key to success.
Gradually increasing the amounts and types of carbohydrates during training sessions can help build tolerance.
Conclusion: Training your gut is a crucial component of marathon preparation. By gradually introducing and practicing with the specific carbohydrates, drinks, and foods you plan to use, you can minimize gastrointestinal issues and optimize your carbohydrate intake for peak performance on race day. Remember, what works best for you is a personalized choice, so listen to your body and adjust your nutrition plan accordingly.