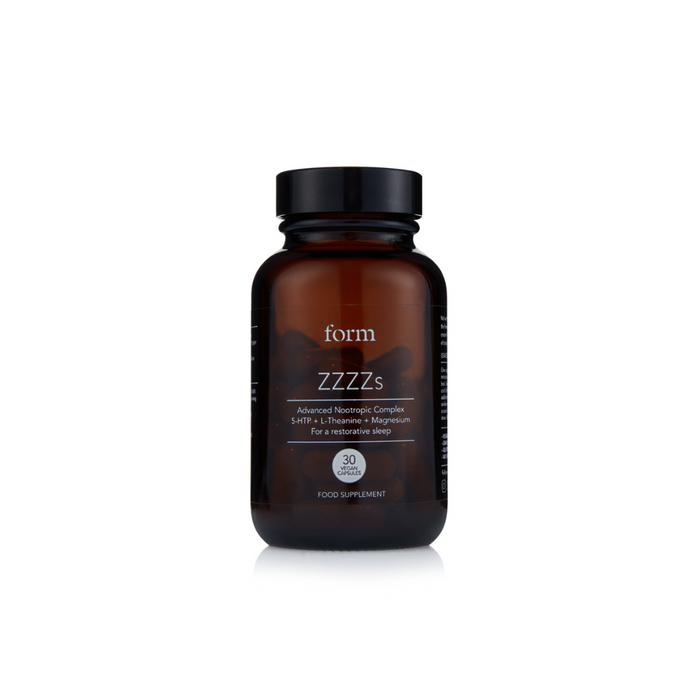 Form ZZZZ's supplement
Save

0

%
Save %
Original price
270 kr
-
Original price
270 kr
Flavour: No Flavour
Unleash the Restorative Power of Regenerative Sleep with ZZZZs!
Sleep, the cornerstone of physical and mental well-being, is a critical component of progress and consistency in both training and racing.
ZZZZs can support your sleep quality.
Why We Love It:
Natural and Plant-Based:

ZZZZs harnesses the power of nature to deliver a sleep solution that's not only effective but also aligned with your values.
Serotonin Boost:

5-HTP plays a crucial role in promoting healthy serotonin levels, facilitating a sense of relaxation and improved sleep quality.
Amino Acid Serenity:

L-Glycine and L-Theanine, serene amino acids, create a tranquil sleep environment, helping you drift into deep and restful slumber.
Essential Minerals:

Magnesium and Zinc are vital dietary minerals known for their role in supporting healthy sleep patterns.
Optimized Absorption:

BioPerine ensures that the valuable nutrients in ZZZZs are efficiently absorbed by your body, maximizing their effectiveness.