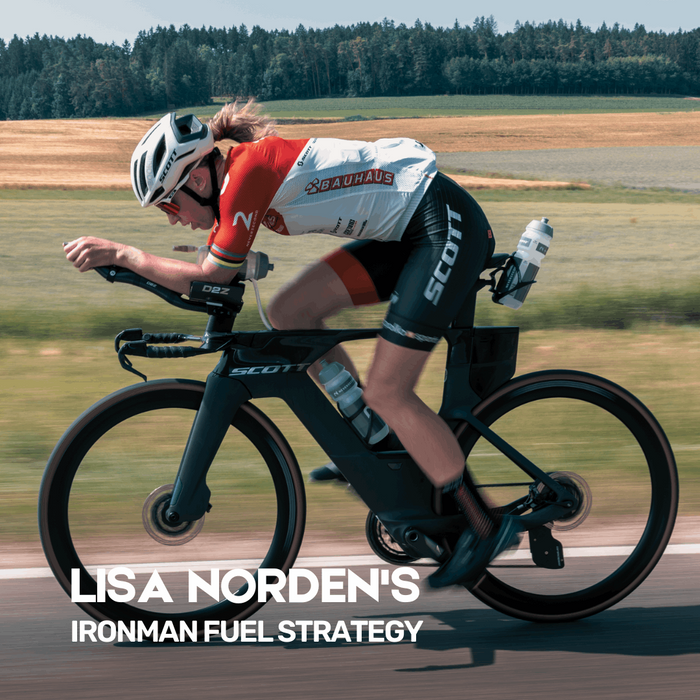 Lisa Nordens Ironman bike fuel pack
Save

0

%
Save %
Original price
330 kr
-
Original price
330 kr
"For an age grouper, it should be similar, but 70-80g/hr, depending on their ability to consume carbohydrates.
The most crucial part is to make it super simple to think about using carbohydrates per hour and then consider how you can practically consume and carry it during the race.
As an age grouper, I'd prefer plan B from above with 2 x bottles with 2 X C90 each for the bike. Most people would have storage for two bottles; gels would go in pockets, fuel storage on the bike, or taped to the frame.
Once the first bottle is consumed, it's important to swap that for a water bottle from an aid station and keep drinking normal water on the bike (depending on heat)."
Lisa Norden
One of the world's best elite endurance athletes.
1 x 750ml Neversecond bottle
3 x Neversecond C90 drink mix sachets
4 x Neversecond C30 gels 
2 x Neversecond C30+ Cola caffeine gels