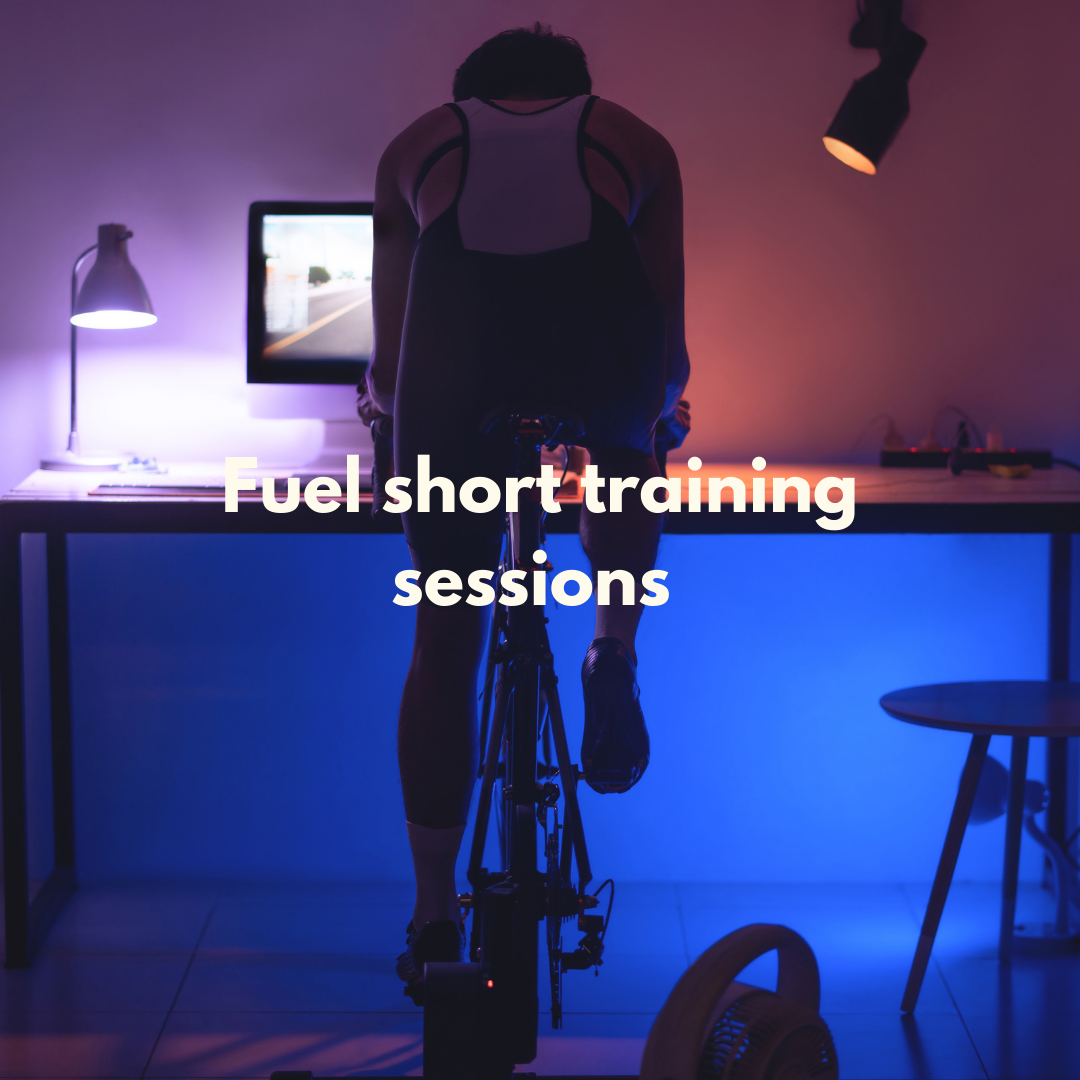 Why fuel short training sessions
Why fuel short 60-minute training sessions?
Building an endurance engine takes time, quality and consistency. Quality and consistency are foundations for successful training and why athletes should consider fueling shorter workouts. 
Fueling properly enables athletes to: 
Increase training consistency.

Promote higher quality training. 

Support recovery.

Support general health and wellbeing.
The reasons why athletes do not fuel shorter sessions properly:
Busy lives.

Lack of time or preparation. 

Very early or very late training.

The misguided idea is that fueling short training will negatively impact power to weight. 
What to fuel with:
High-quality performance sports nutrition for convenience and simplicity. 

Carbohydrates in the form of Glucose and Fructose for fast and sustained energy.

Easy to digest simple carbohydrates from real food.
What training to fuel:
Early morning or lunchtime medium to high-intensity training. 

High-intensity power-based training. 

Short recovery rides the day before or after an intense, prolonged or challenging day. 
How to fuel a shorter 60-minute session, more intense training session 
Aim for approximately 30 grams of carbohydrate before and during the session

Focus on ingesting small amounts of consistent energy during the session  

Drink water and electrolytes during. 

Use protein and carbohydrates to support recovery.