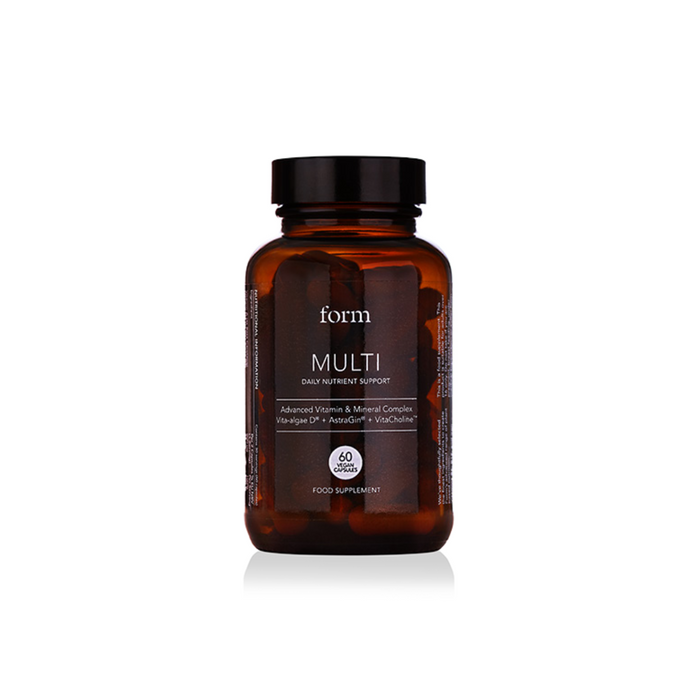 Form Multi Vitamin
Save

0

%
Save %
Original price
270 kr
-
Original price
270 kr
Flavour: No Flavour
Elevate Your Well-being with Form Nutrition's Multi Plant-Based Supplement!
Discover a comprehensive plant-based nutrient powerhouse in Multi - your daily source of essential nutrients for fortified immunity, enhanced brain health, and more.
Why We Love It!
Comprehensive Mineral Coverage: From A to Z, Multi provides a well-rounded array of essential minerals for comprehensive health support.
Immune-Supporting Formula: With powerhouse vitamins B6, B12, and iron, along with a potent dose of vitamin D3, Multi is your ally in fortifying your immune system.
Athlete-Focused Support: High-strength Vitamin D, iron and vitamin B12 sources cater to athletes seeking alternatives to dairy and meat, ensuring you get the nutrients you need for peak performance.
Cell Health and Brain Function: Enriched with choline and omega-3 fatty acids, Multi supports crucial cell health and optimizes brain function, helping you stay at your mental and physical best.
Optimized Absorption: Engineered to enhance absorption and maximize bioavailability, Multi ensures that you get the most out of every nutrient.