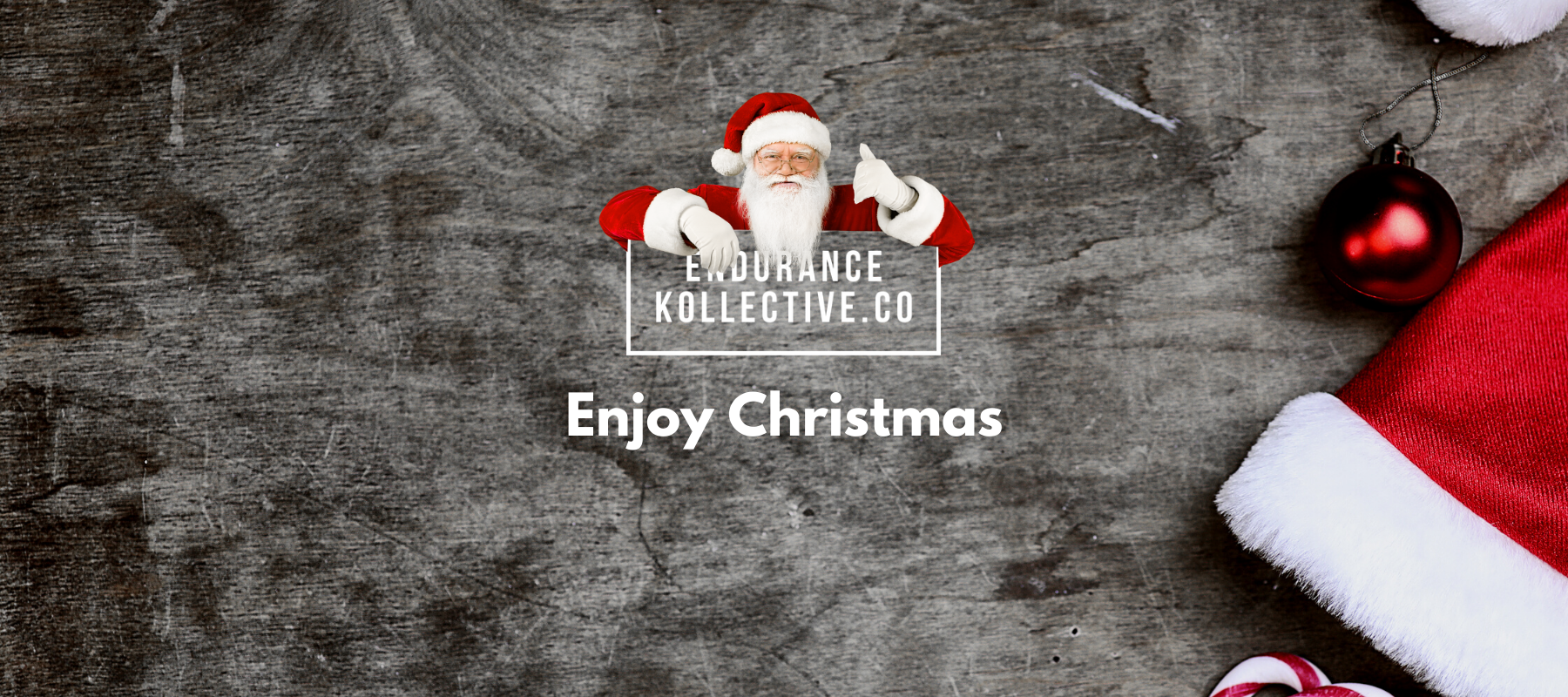 Embrace Christmas!
Great summer racing and PB's are earned in the long, dark and cold winter months of January, February and March and require dedicated and structured training to race well during the summer.
As lifestyle athletes, we should aim to train and be active during Christmas, but it is also important to enjoy the festive period with family and friends.
Our tips for a great Christmas as a lifestyle athlete:
Relationships
Payback time to our partners and loved ones by supporting their training goals first.

Stay off our digital screens for as long as possible during the day.

Embrace being outside and connecting with family and friends.
Movement
Get family and friends moving with you before breakfast and at midday.

Embrace being outside in the winter daylight as much as possible.

Stretch for 10 mins every day.

Run a Christmas social event.
Nutrition
Embrace the opportunity to cook and eat non processed food.

Eat a lot of real home-cooked food.

Embrace immunity support that comes from good food.

Take your time to eat and eat fibre.
Mentally
Put credit cards away.

Read a good book.

Embrace an afternoon nap and, if possible, sleep more.

Take on a small daily challenge (5 x 10 bodyweight-only squats / 10 mins stretching every day).

Plan 2022.
Training
Train short most days (45 – 60 mins).

Train long somedays (60 mins +).

Embrace trails, cold water dips (safely) and body weights.

Go outside as much as possible.

Take more time to warm up in freezing temperatures.

Fuel and hydrate properly.
Enjoy Christmas; it comes once a year and is an opportunity to connect, celebrate, reflect and set up the new year for success.