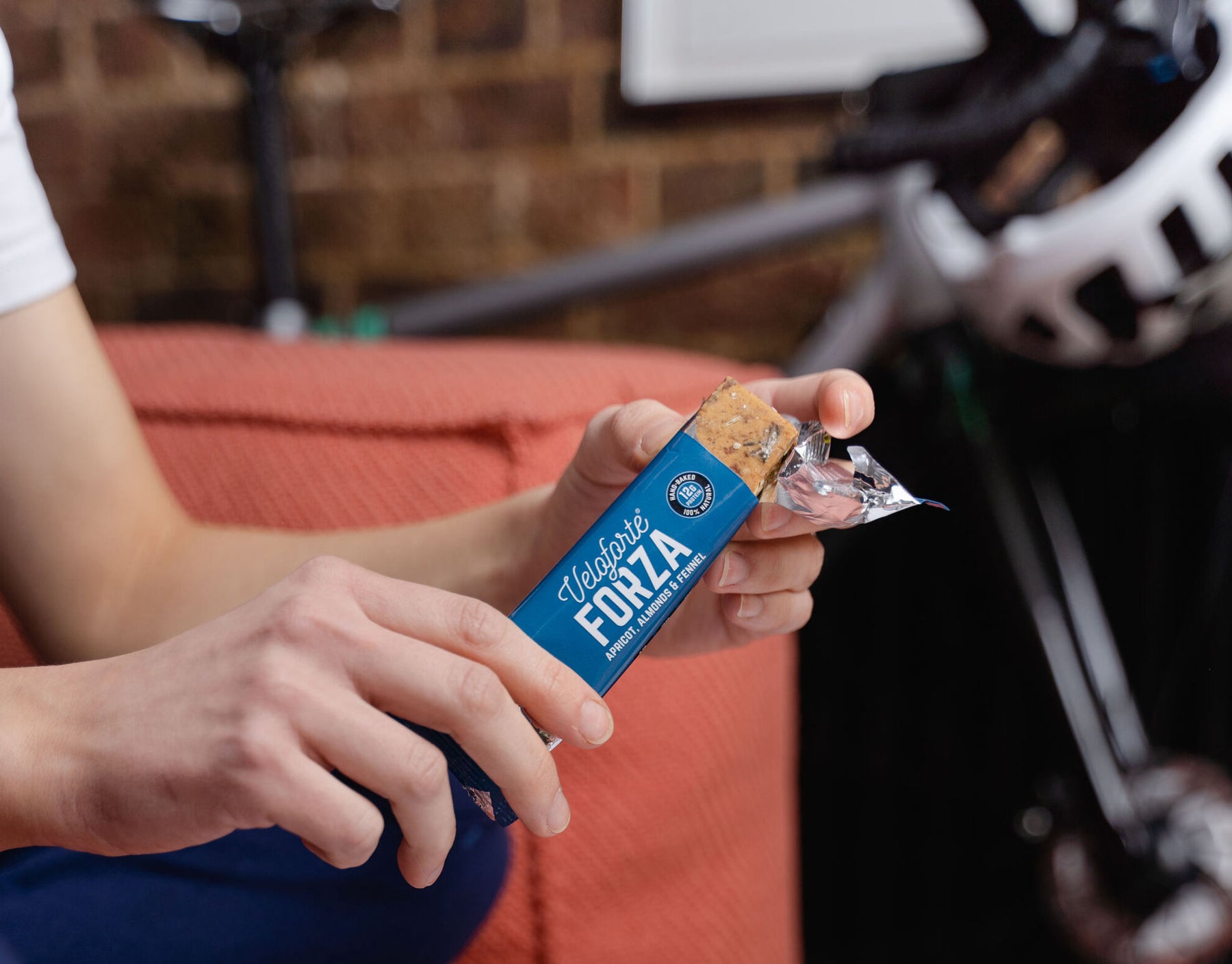 Fueling Your Active Lifestyle with Veloforte
Maintaining an active lifestyle requires proper fueling to support your body and maximize your performance. Whether you're a runner, cyclist, yogi or enjoy daily walks or gym sessions, Veloforte offers a range of all-natural, handcrafted nutrition products that can help fuel your active lifestyle.
Fueling your body is a crucial part of any activity. It is vital to provide your body with the necessary nutrients to maintain energy levels, prevent fatigue, and aid recovery. Veloforte's range of energy bars and chews is an excellent choice, as they are specifically designed to provide sustained energy and nutrition throughout your workouts and activities. They come in various flavors and are made with all-natural ingredients, so you can rest assured that you are fueling your body with the best possible nutrition. Whether training for a marathon or needing an afternoon pick-me-up, Veloforte's energy bars are the perfect choice to keep you going.
Veloforte's products are handmade with only the finest natural ingredients and no artificial additives or preservatives. Here are some of the best products to incorporate into your active lifestyle routine:
Veloforte Energy Bars: These bars are packed with nutrient-dense ingredients like dates, nuts, and fruit, providing sustained energy throughout your workout or activity. Try the

Almonds & Cocoa

or

Pecans and Sea Salt

flavors for a delicious energy boost.

Veloforte Chews: These small but mighty bites are perfect for snacking. Try the

Lemon and Mint

or

Citrus and Ginger

flavors.
Veloforte's products are handmade using all-natural, nutrient-dense ingredients. They are easy to digest and packed with plant-based protein, perfect for your pre-workout bite or as a healthy snack. They are also free from artificial additives and preservatives, making them an excellent option for everyday athletes.
Fueling your active lifestyle with Veloforte can support your body and maximize your performance. Remember, proper fueling is essential for achieving your health and fitness goals!