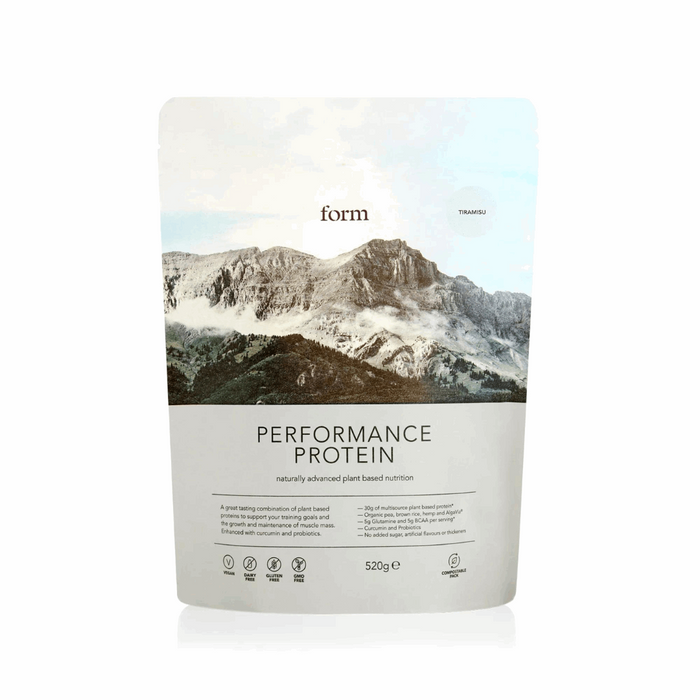 Form Performance Protein Tiramisu
Sold out
Original price
340 kr
-
Original price
340 kr
Flavour: Tiramisu
Experience the pinnacle of plant-based protein nutrition with Form Performance Protein.
This powerhouse is loaded with 30g of complete plant protein, including 5g of essential BCAAs, and enriched with curcumin and digestive enzymes for optimal absorption and reduced inflammation.
Why We Love It:
Muscle-Building Powerhouse: Form Performance Protein is packed with 30g of complete plant protein, making it an essential ally for athletes and fitness enthusiasts.
Essential Amino Acids: With 5g of glutamine and 5g of BCAAs, this protein blend supports muscle recovery, growth, and overall performance.
Enhanced Absorption: Digestive enzymes facilitate easy mixing and reduce bloating, ensuring you get the most out of every serving.
Anti-Inflammatory Benefits: Curcumin C3 Complex provides powerful anti-inflammatory and antioxidant benefits, promoting overall well-being.