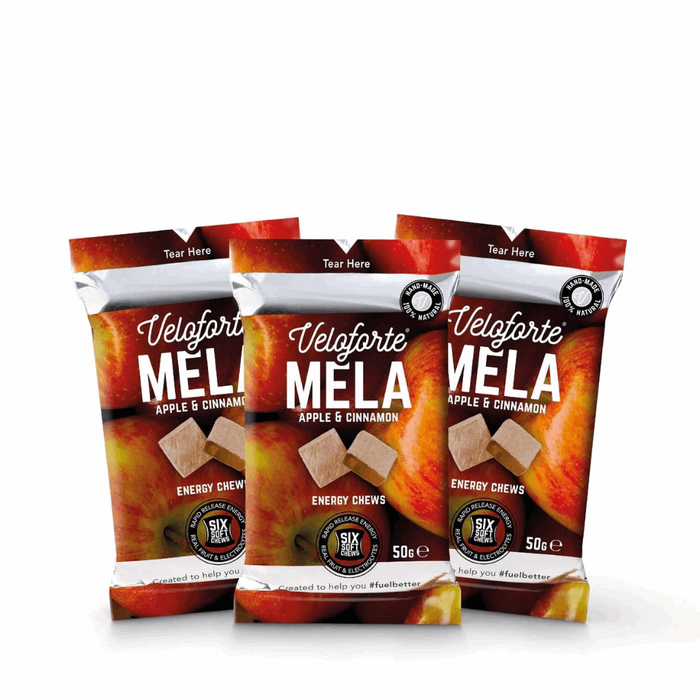 Veloforte Mela Apple and Cinnamon Energy Chew
Sold out
Original price
36 kr
-
Original price
36 kr
Flavour: Apple & Cinnamon
Mela, the energising classic flavour combination of apple and cinnamon, is a natural plant-based energy chew balanced with 44g of fast-release natural energy and electrolytes and was created to provide balanced energy release, great taste and is easy on the stomach. Everything you need to fuel going longer.
Why we love them
100% Natural, energising and delicious.
Real fruit and natural electrolytes.
44g of dual-source carbohydrates

per pack.

Apple, Cinnamon, Himalayan salt and real fruit juices.
Informed in sport accredited.
Certified Gluten-Free and 100% plant-based
No sulphites, additives, preservatives, artificial sweeteners, colourings or flavourings - free from any nasties!