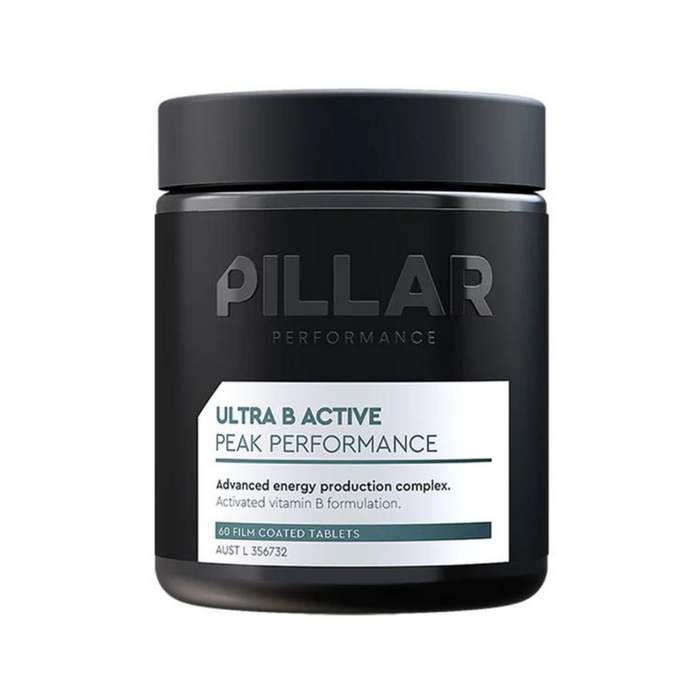 Pillar Performance ULTRA B ACTIVE
Save

0

%
Save %
Original price
475 kr
-
Original price
475 kr
Flavour: No flavour

Unleash the power of ULTRA B ACTIVE, a high-potency vitamin B formulation that harnesses the activated forms of vitamin B2, B6, and mecobalamin (B12).
This potent blend, enriched with other B-group vitamins, is meticulously crafted to optimize energy levels, relieve fatigue, and promote nervous system health.
Why we love it! 
Activated Vitamin B Complex: ULTRA B ACTIVE features activated forms of vitamin B2, B6, and mecobalamin (B12), ensuring optimal absorption and utilization by the body.

Potent Strength for Energy Optimization: Designed to boost energy levels, this formulation is your go-to solution for combating fatigue and supporting a healthy stress response.

Cognitive and Nervous System Support: The activated forms of vitamin B in ULTRA B ACTIVE work synergistically to support cognitive function and maintain a healthy nervous system, which is vital in metabolizing carbohydrates, proteins, and fats.

Upper-Level Doses for Vitamin B6 and B12: ULTRA B ACTIVE goes above and beyond with upper-level doses of mecobalamin (Vitamin B12) at 300 mcg and Pyridoxal-5-phosphate (Vitamin B6) at 15 mg, ensuring you receive the maximum benefits.

Informed Sport Accredited: Performance trust. Our product is Informed-Sport Accredited, affirming its suitability for athletes.