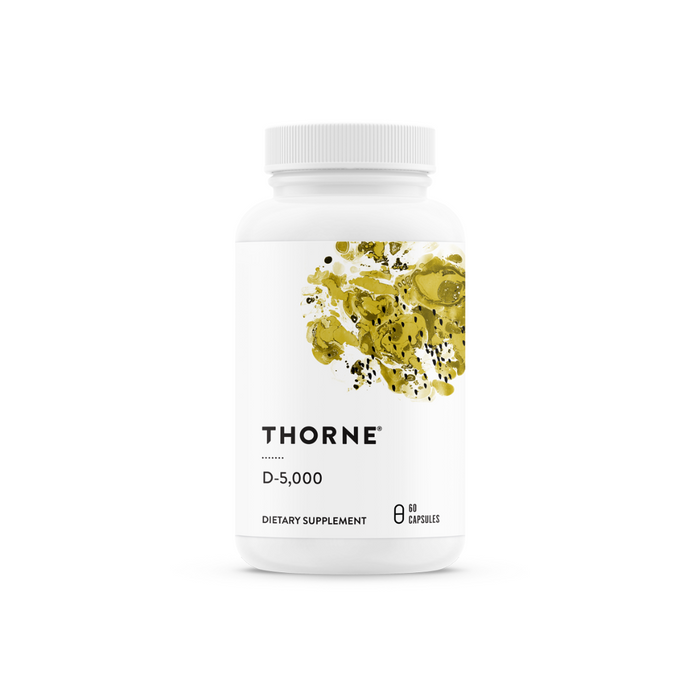 Thorne Vitamin D - 5,000 NSF
Save

0

%
Save %
Original price
189 kr
-
Original price
189 kr
Unlock the Power of Vitamin D for Total Well-being!
What makes it special:

Supports Healthy Teeth and Bones: Essential for the promotion of strong teeth and bones, Thorne's Vitamin D-5000 ensures you have the foundational support you need.

Promotes Lean Muscle Mass and Strength: Aids in the maintenance of muscle strength and the promotion of lean muscle mass, supporting overall physical performance.

Enhances Calcium Absorption and Retention: Optimizes the absorption and retention of calcium, crucial for bone health and overall bodily functions.

Supports Healthy Brain Function: Contributes to healthy brain function, ensuring cognitive well-being and mental clarity.

Promotes Cardiovascular Health and Immune Function: Provides comprehensive support for cardiovascular health and immune function, helping you stay at your best.

Formulated with Vitamin D3 - Potent and Easily Absorbed: Thorne's Vitamin D-5000 is crafted with vitamin D3, a superior and more easily absorbed form than vitamin D2, ensuring maximum effectiveness.

NSF Certified for Sport®: Ensures trustworthiness and compliance for athletes.